Share up to 100 memories

Share photos and videos

Ask questions to friends

Like and comment on memories

Manage friend groups

View memories on a timeline

Free mobile app

No ads

Collaborate on personal profile
Share unlimited memories

Share photos and videos

Ask questions to friends

Like and comment on memories

Manage friend groups

View memories on a timeline

Free mobile app

No ads

Collaborate on other profiles

Share ancestor memories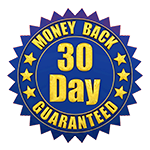 Try Early Me for 30 days. If it doesn't meet your expectations, you can request a full refund. You can also cancel your renewal at any time. We will do everything we can to ensure you are satisfied.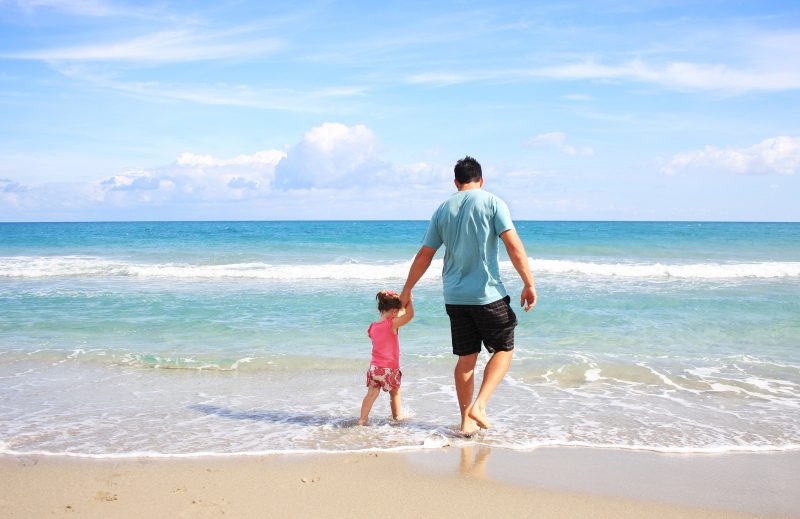 We spend our lives making memories. Sharing gives us a chance to relive the good times.
Your journey is unique
Your memories are lodged deep in the archives of your mind. There are a few you readily break out and share when the family comes over, but there are so many you haven't dusted off in a long time.
Your family and friends will help you dig up all those beloved memories. As they ask you questions you'll remember experiences, feelings, and emotions you've long forgotten. As you share your memories and respond to follow-up questions, you'll rediscover your past.
Different from other social media
You are probably on other social media platforms, as you should be. But this is different. Many other platforms help you share what you're doing now or a couple days ago. Sometimes you may even reminisce.
But Early Me is designed to help you dive into your past and build a timeline that your family and friends can use to really get to know you.
Your memories are secure
You're not sharing your personal experiences with the world and your data isn't open to the highest bidder. Your information is private and only shared with the family and friends closest to you.
You are in control
With every question you choose who can read the response. Add to your memories as you remember more. Make changes any time.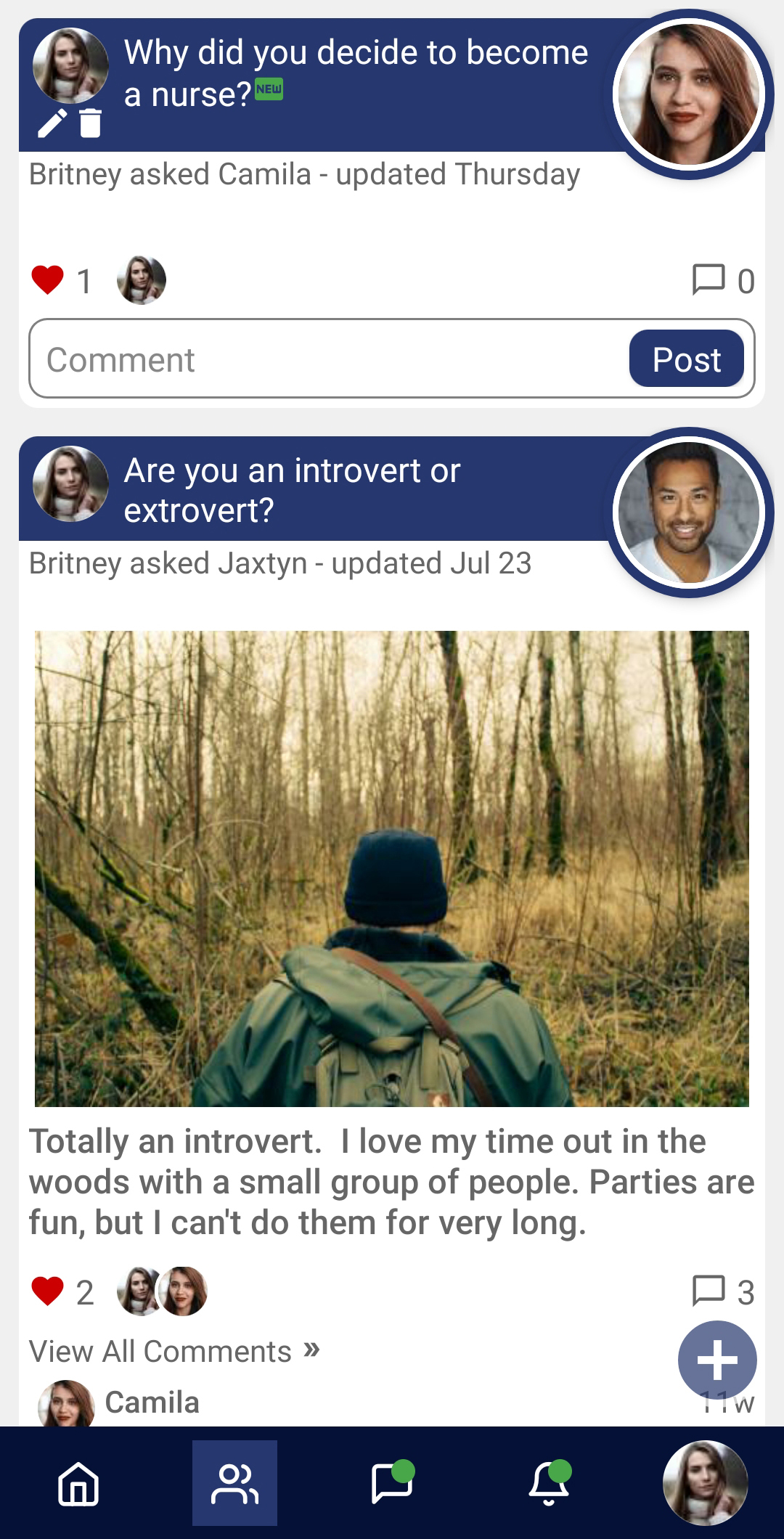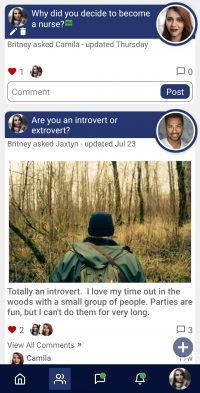 Ask questions
Help others rediscover their memories by asking them questions. When they respond ask follow-up questions to help them dig into their memory a little more.
In most cases, reading their response to your question will trigger questions about other experiences. Over time you'll help them build a timeline with their history.
Answer questions
Your family and friends ask you questions. Some will be simple with a quick response. The best questions will get you to think a bit and relive your memory. Add photos and videos to make the memory come alive. Include a date and start to build out a timeline of your best memories.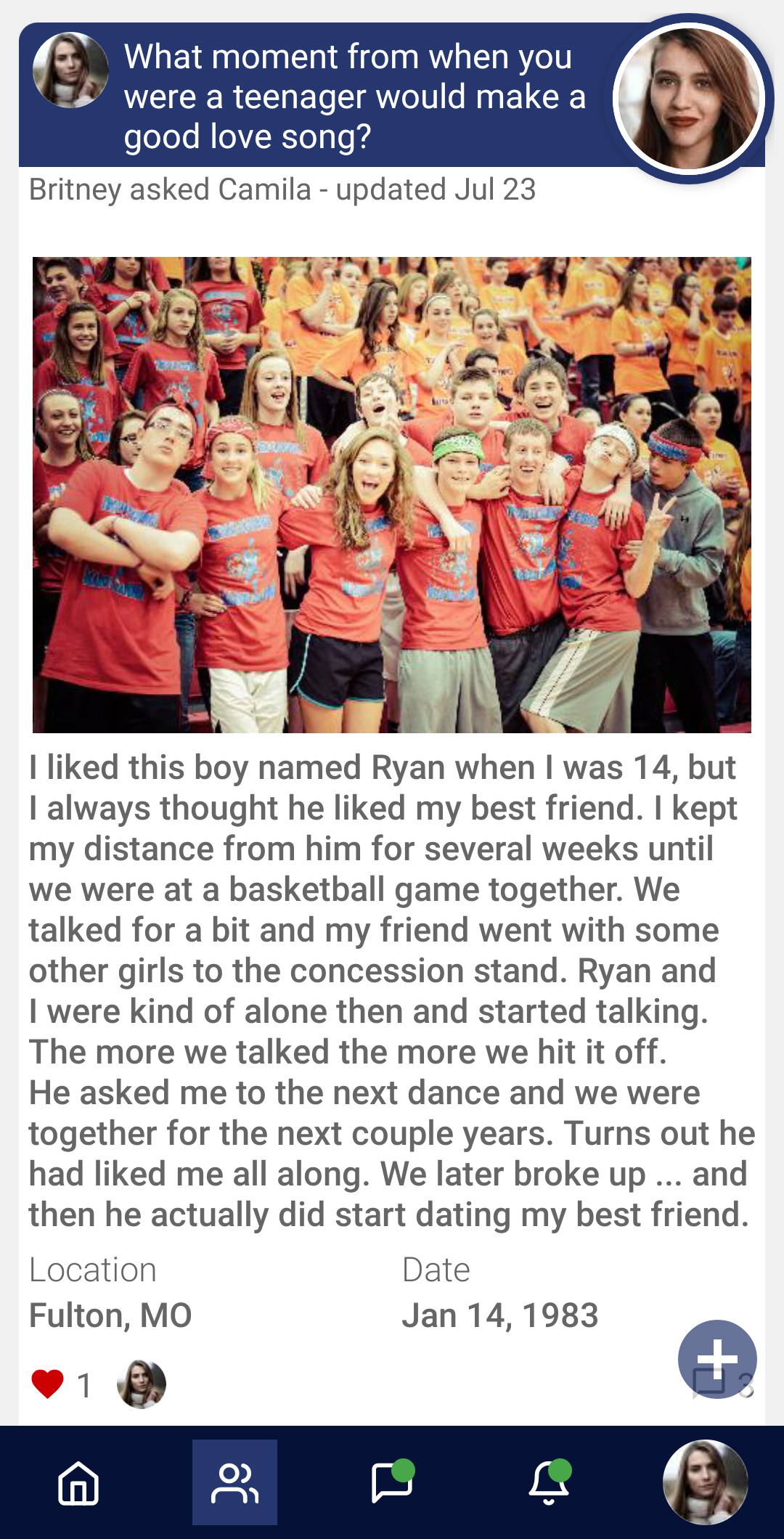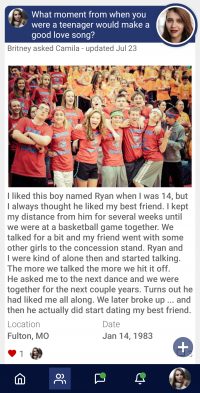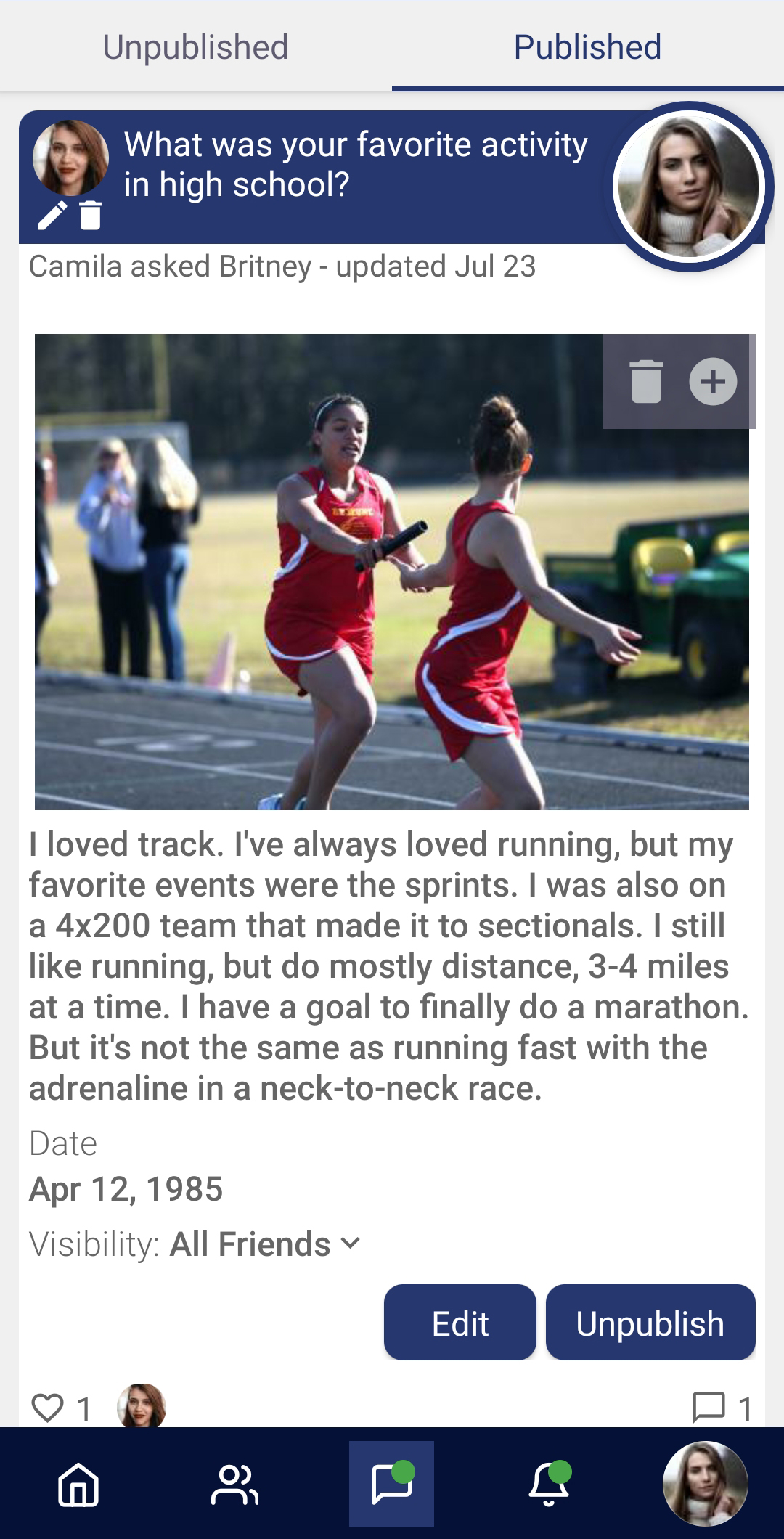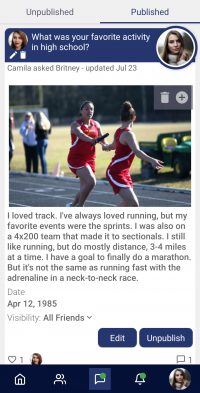 Add family and friends
Memories are better when they are shared. Connect with family and close friends to share experiences with each other. You have complete control over who will see each memory you share.
Available where you are
Anything can trigger a memory that you want to record. Early Me is ready whenever that moment comes. Share memories from your laptop or on the go from your phone.





Google Play and the Google Play logo are trademarks of Google LLC. App Store© is a registered trademark of Apple Inc.
"Getting to know my family has never been so fun!"
~ Ellie R, Illinois
"This app is a game changer. These are the questions I would like to ask."
~ Aya H, Arkansas
Your personal history
Knowing your family history and genealogy is an important part of understanding who you are. From FamilySearch to Ancestry.com® there are many tools to help you discover the names of your ancestors.
Where an ancestor kept a journal or another family member has shared details, you may also be able to read some fascinating experiences about your ancestor.
What are you doing to help your posterity connect to you? Early Me helps you document your life experiences and share your memories with your family now and in the future.